Take a walk 
Skipton Castle Woods is set in a river valley with both upper and lower paths covering just over two miles. There are several ways to move between the two so here are a few suggestions to help you plan your walk.
River Valley Route – Yellow (easy) A pleasant, family-friendly stroll from the main entrance along Eller Beck that ends at the Great Flood Bridge. Retrace steps to return. The wood access from town is via canal towpath; includes four steps manageable with single pushchairs. 1.4km / 1 mile allow one hour.
Upper Paths Extension – Blue (moderate) Extend your River Valley Route by exploring some of the Upper Paths, from various places in the woodland. Accessed from the river valley via a choice of steps or a steep slope with handrail. 1.4km / 1 mile allow up to one hour.
Earl of Thanet Trail – Red (strenuous) An enjoyable, active walk through the industrial history of Skipton Castle Woods. Discover the river valley and upper paths on this circular route from town to Skipton Castle, with great views through the trees below. 4km / 2.5 miles allow two hours.
Come to an event
From Easter Eggventures in spring, summer Bat Walks and wintry Woodland Lantern Walks, there's always something going on at Skipton Castle Woods.
Alongside Woodland Trust events keep a look out for details of other activities led by Skipton Forest School.
We'll keep you updated here with the latest information including times, dates and how to book.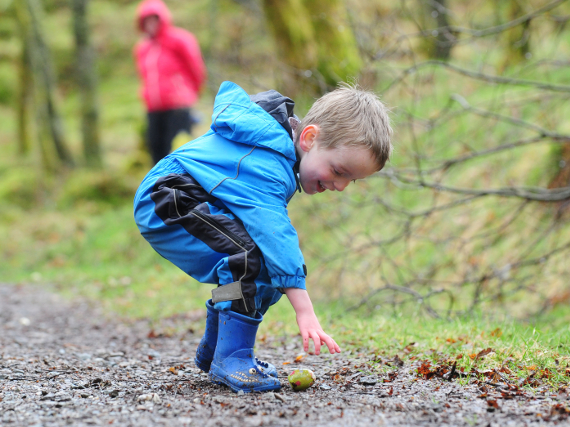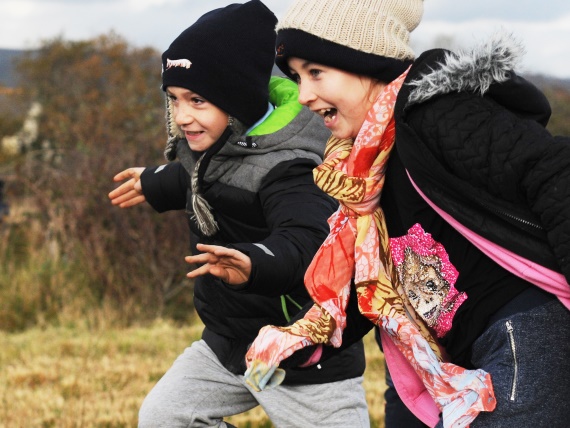 Family adventure 
If you're visiting with children then we may have a few ideas that will keep even the most adventurous nature detective happy.
From trails and nature spotting to den making and finding hidden treasure, it's worth checking out our suggestions for a 'top time in the wood'.
In fact there's so much on offer we've had to make another little web page to fit it all in.
Get out the binoculars
There are a few spots in the woodland where you are likely to see the resident herons and kingfishers, especially around the 'Kingfisher Highway' between the Springs Canal and Eller Beck.
Pick a spot to stand or sit between these two watercourses and watch as the kingfishers fly in a flash of blue, from one body of water to the other.
As well as the kingfishers, herons and dippers fishing in and around the water, buzzards, sparrow hawks and red kites are also regular visitors, often soaring overhead as they hunt for prey.
Local experts, volunteers and staff host guided walks in the woodland during the summer. It's not unusual to hear one of the green or great spotted woodpeckers during your walk; the tricky bit is seeing them!
Read about Britain's unique wildlife at the Woodland Trust website.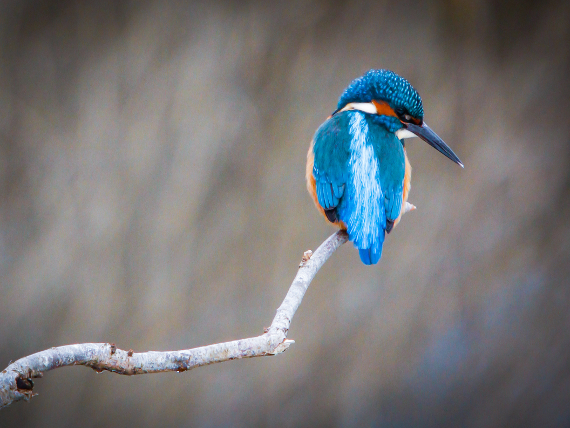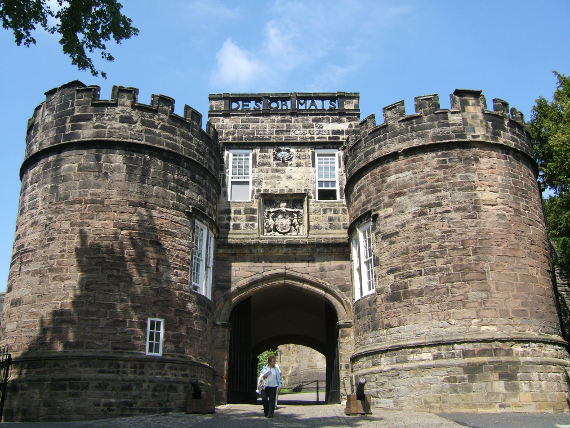 Tour Skipton Castle
Once you have explored the woods, why not pay a visit to Skipton Castle, one of the most complete and best preserved medieval castles in the country?
A castle tour takes you through the medieval kitchen, banqueting hall, bedchamber and privy, offering a fascinating insight into what life was like in a medieval castle.
The tour also gives you the chance to see Skipton Castle Woods from above through one of the castle's many windows which overlook the watercourses and entrance to the woodland.
Year-round events at the castle feature everything from murder mystery investigations and archery displays to Civil War re-enactments.
Find out more on the Skipton Castle website.
Dog walking at Skipton Castle Woods
With over two miles of paths, bridges, steps and lots of nature along the way, Skipton Castle Woods is a wonderful place for you and your dog to explore.
Vary your walks by choosing from three different entrances into the woods, and explore both the upper paths and river valley below.
Don't worry, we have the basics covered with dog bins nearby at The Bailey entrance on the upper path and on Mill Bridge after you exit the woodland from the main entrance. 
As animal lovers, we know you want to do all you can to help us protect plants and wildlife so thank you for keeping your pet to the footpath and on a lead during your visit.
Download our walking map for an idea of where your dog might lead you.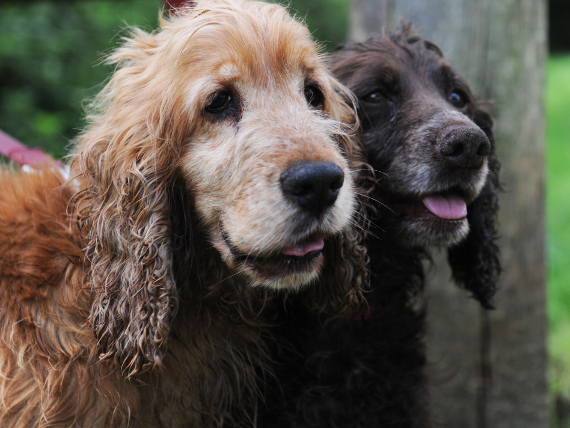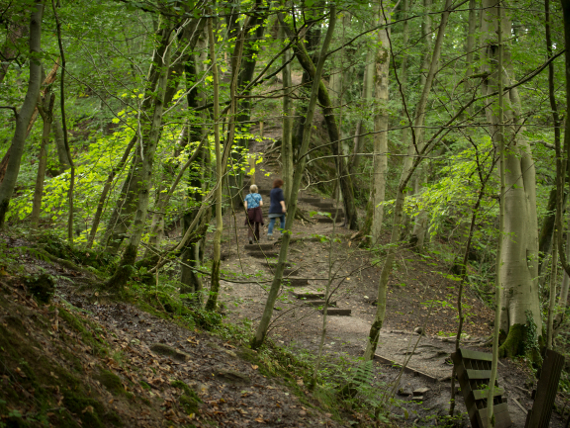 Take the Sougha Gill Challenge
Rumour has it that two famous Olympic athlete siblings have trained in Skipton Castle Woods. You don't need to be of gold medal standard to enjoy in the woodland however; if you like a challenge, a brisk walk up the steps beside Sougha Gill will get your heart pumping.
The steps are located opposite the bridge near the round dam and they ascend to one our memorial benches and the upper paths. Once at the top, have a moment to rest and enjoy the peace on 'Johns Bench' while you take in the views of the woodland and the river bed below.
New  free Tree ID app
In a few easy steps, the app will help you identify trees using bark, twigs, buds, leaves, flowers or fruits. You can also browse the A-Z tree guide which is packed full of clear images and fascinating facts about each species. And you can save your favourite trees and record them on your own map.