Events at Skipton Castle Woods
Here's a preview of some of the forthcoming events at Skipton Castle Woods. We add events throughout the season so please keep checking back for more ways to explore the woodland. 
Willow Lantern Walk & medieval stories – Saturday 6 October
***Sold Out News*** Our 18.30 and 19.15 sessions are now sold out. Availability - 20.00hrs.  
Our fifth woodland lantern walk with our friends from Rusticus Theatre, discover the woodland by twinkle light with stories and games near the campfire and new for this year, walk under illuminated trees!
For the first time we are also joined by wonderful lanterns from arts company Handmade Parade to provide extra twinkle in the woodland.  
The route covers around 1.5miles along the river valley of the wood. Retrace your steps to exit (and enjoy the twinkle light all over again!). Please bring your own lantern or torch.
Adults £7, children £5 and under twos go free.
To book your tickets click here.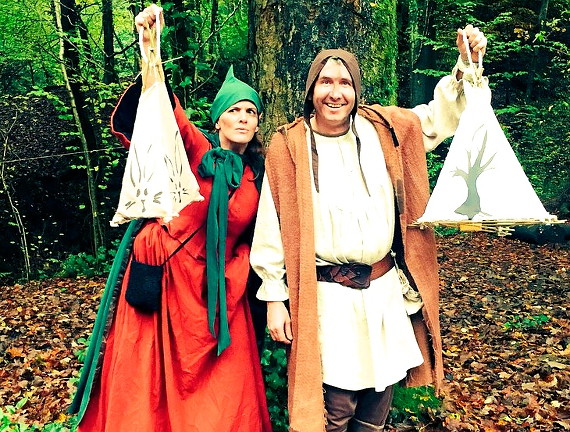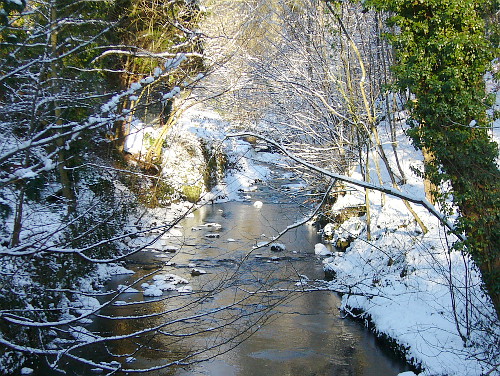 Skipton Castle Woods Wassailing Adventure - Saturday 1 December 
An imaginative romp through a world of wassailing fun as we celebrate some of our ancient seasonal traditions in the great outdoors!  
Led by two red-cheeked, woollen-clad singers on a wassail into Skipton Castle Woods.  
Christmas magic is in the air as the groups' singing conjures up some magical characters with their own ideas about what makes Christmas at Skipton Castle Woods so special.
Gather winter fuel with Good King Wenceslas, dance with the first of the Snowflakes, and help the woodland creatures deck the halls for their Christmas Feast! With mad-cap games, music and off-the-wall activities, plenty of fun and laughter are guaranteed in a Rusticus Adventure full of warming good cheer and rousing songs – whatever the weather!  
Wonderful for adults and children alike – get into the Christmas spirit! Adults £7, Children £5, Under 2's Free.
For more details and to book see here
Skipton Tree Dressing Day - Saturday 1 December
Free event
Tree Dressing Day falls on the first weekend of December. It was initiated by Common Ground in 1990 and has grown to become much more than an expression of a love for trees. It is a chance for the whole community to gather and celebrate the leafy friends we all have in common. It's also a chance for communities to reflect on the social and cultural history of their local area, and the role trees have played in shaping this story.
Celebrate with Skipton Castle Woods by helping us dress the wonderful trees of Skipton town centre.
Look for the Woodland Trust giant tree tags on the weeping willow at Mill Bridge, on the Lime trees along Skipton High Street and on trees in the grounds of Holy Trinity Church. Pick up your own blank tree tag from Skipton Tourist Information Centre by making a donation to the Woodland Trust using the donation bucket,  then write your message of thanks, memories of trees, nature poetry or favourite tree story on the tag before tying it to one of our giant tree tag trees.