Download great activities for kids of all ages.
Nature Spotting 
Skipton Castle Woods is a wild playground; a perfect place for kids to get closer to nature.
Let your little ones explore the woodland at their own pace as they discover bugs, birds and trees with our Spirit of the Hunter nature spotter activity sheet, inspired by our medieval willow hunter sculpture.
Look out for herons on the banks of Eller Beck and kingfishers around the Round Dam Pond as they fly low over the water.
Sneak a peek under fallen deadwood and stones to see what creatures hide beneath and watch out for the bubbles on the beck as fish come up to the surface.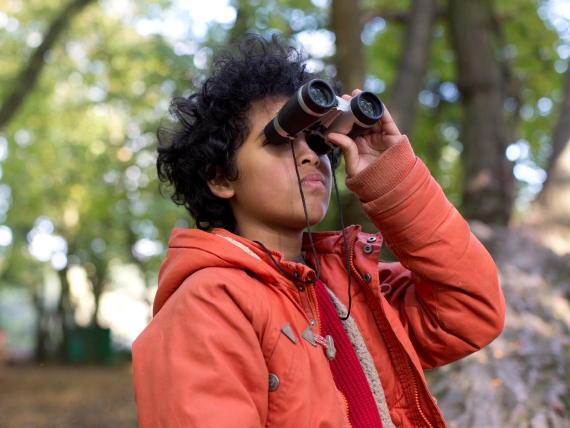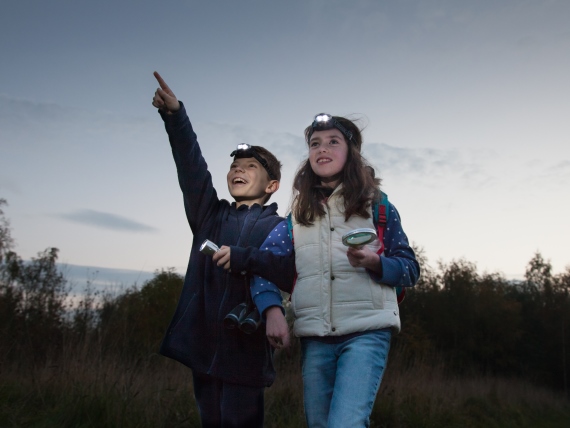 Bat Trail 
Having a cave, a castle and a church close by can only mean one thing. Bats!
Take the family out at dusk to follow the bat trail around the woodland to see if you can spot the five types of bat that hunt in and around the wood.
The trail is marked with our special 'bat signs' which glow in the dark; each spot on the trail provides a good vantage point to see bats as they dart around the trees.
Skipton Castle Woods Bat Trail (PDF 5.4MB)
If you love walks at dusk, keep checking back on our events page for Nocturnal Nature Walks in 2019.
History Cache Trail 
A great trail for older families, schools and groups who want explore the woodland in teams.
Join in with modern version of a treasure hunt to find six hidden boxes named after the people who lived and worked around Skipton Castle Woods.
Each box contains a note pad for you to leave a message and an ink pad so you can mark your stamp sheet. 
History Cache Trail and Stamp Sheet (PDF 1.4MB)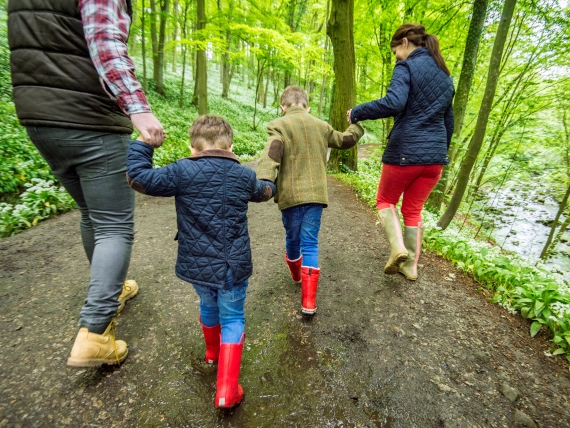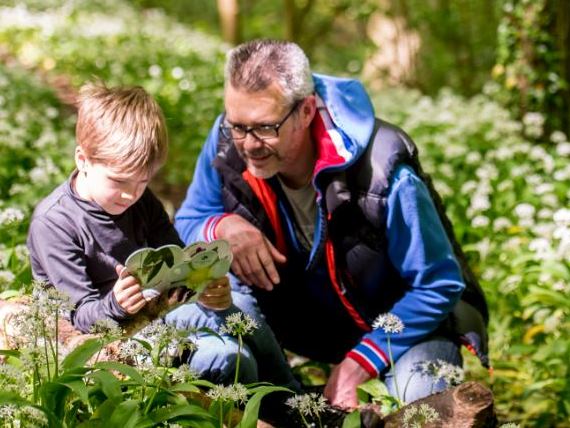 Nature Detectives!
Nature Detective activities are great for families who want to enjoy outdoor fun at their own pace and at a time that suits them.
You can download hundreds of activities from the Woodland Trust website to make the most of your visit including collecting box ideas, games, trails and much more. 
Activities are aimed at all ages and seasons so kids can choose their own project or game before exploring the woodland. 
You can also join Nature Detectives Family Membership for exciting stuff through your letter box each season as well as other surprises.