History of Skipton Castle Woods
Skipton Castle Woods is a private woodland leased for 75 years by the owners, Skipton Castle, to the Woodland Trust. In partnership with the castle and under our care, the public has access to enjoy this ancient site.
The castle archives, now housed at the Brotherton Library at the University of Leeds, contain multiple mentions of the wood and reveal a fascinating timeline of the woodland, people and trees.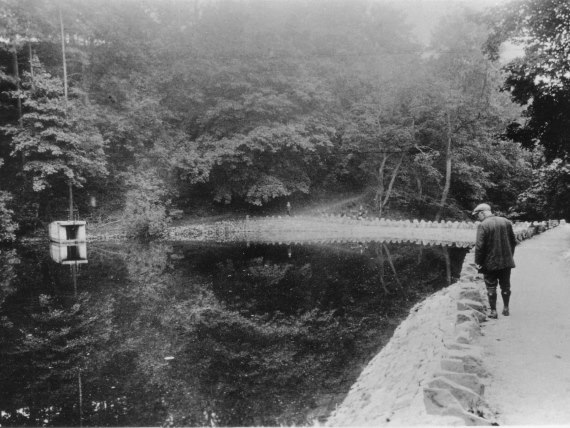 Skipton Castle Wood's historical highlights
The woods, once known as Old Park, would have influenced the original decision to build a castle here. The woods provided many of the necessities essential for survival during the castle's early existence, including water, fuel, building materials, fishing and hunting.
During the 18th and 19th centuries, the woods provided timber, building stone and, most importantly, water to feed and power the town's woollen, corn and sawmills.
Later the woodland became a Victorian pleasure ground, a place to take in the air and promenade, particularly after church on Sunday.
More recently some of the woodland was planted with quick growing softwoods to meet national demand for timber during and between the two world wars.
What you can see today
You can see evidence of Skipton's history in both the woodland and in the great buildings of the town.
A woodland walk will take you along the watercourses that became the force behind the mills; the industrial engineering that circulates the water is still visible and in use today. A visit to attractions nearby reveals how the woodland supported the development of the town.
Must-sees include the enormous timber portcullis entrance to Skipton Castle and the wide span of exposed oak beams and trusses in the castle's Banqueting Hall.
In High Corn Mill, the timber waterwheel made from local elm is still in working order. Pull the handle above the wheel to see it in action.
Find out more about the things to see and do at Skipton Castle Woods.